Welcome to EclecticHome.co.uk, a personal blog featuring everything from my eclectic home. Find everything from beautiful home decor guides to parenting tricks. I love crafting too, so expect to see posts scrapbooking, card making and sewing. I'm also planning to share cleaning guides and snippets about anything that interests me in life.
I mentally 'collect' things I see and love, and I want to blog about them here. I hope you like the items, objects and styles I feature.
Written by Carly Whitewood (née Wood).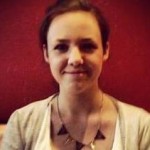 About me:
Hi, I'm Carly a home decor enthusiast. I used to write about interior design and home decorating for a bunch of freelance clients — I had my articles published on a number of blogs, including FADS.co.uk and Virgin.com and a bunch of others that I wrote under NDA (so I'm unable to share, sadly!)
I decided to launch my own blog in Autumn 2014.
I'm a huge royal fan too and run another site: katemiddletonstlye.org.
I have a three-year-old daughter and a little black scruffy dog.
Contact:
FORM REMOVED DUE TO SPAM. IF YOU WISH TO GET IN TOUCH, PLEASE SEND A MESSAGE VIA MY FACEBOOK PAGE.