Welcome to EclecticHome.co.uk, a blog featuring eclectic interiors and beautiful home decor.  I love crafting too, so sometimes I write about scrapbooking and/or card making.
About me: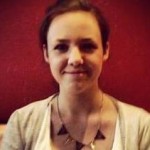 Hi, I'm Carly, a freelance writer and interior design enthusiast. I've previously written about interior design on a number of blogs including FADS.co.uk and Virgin.com.  I decided to launch my own blog in Autumn 2014.
I mentally 'collect' things I see and love, then blog about them here. I hope you like the items, objects and styles I feature here.
Contact:
Would you like to write to me?  Send me feedback, discuss something you've seen on the blog, or tell me about your interior-design related product or service! Get in touch, I'd love to hear from you.
(Psst…. this blog is PR friendly!)