Welcome to EclecticHome.co.uk, a blog featuring eclectic interiors and beautiful home decor. I love crafting too, so sometimes I write about scrapbooking and/or card making.
About me: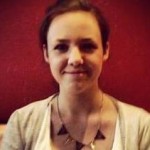 Hi, I'm Carly, a freelance writer and interior design enthusiast. I've previously written about interior design on a number of blogs including FADS.co.uk and Virgin.com. I decided to launch my own blog in Autumn 2014.
I mentally 'collect' things I see and love, then blog about them here. I hope you like the items, objects and styles I feature here.
Contact:
Would you like to write to me? Send me feedback, discuss something you've seen on the blog, or tell me about your interior-design related product or service! Get in touch, I'd love to hear from you.
(Psst…. this blog is PR friendly!)
FORM REMOVED DUE TO SPAM. IF YOU WISH TO GET IN TOUCH, PLEASE SEND A MESSAGE VIA MY FACEBOOK PAGE.