Earlier this month, I spent three nights at Creekside Family Camping Anderby in Lincolnshire with my husband, daughter and mother. My brother and his family joined us for two nights.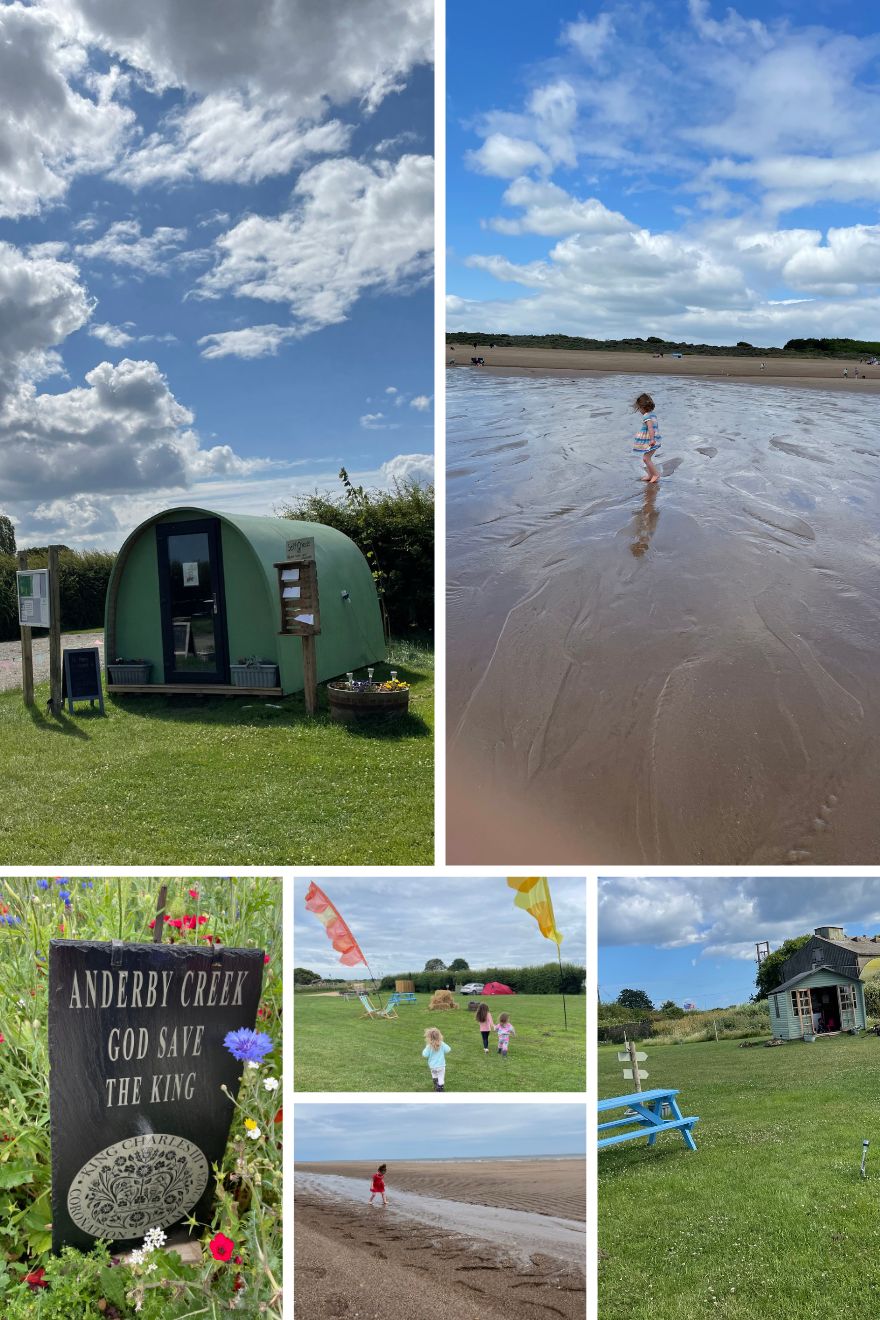 We absolutely loved the campsite and the area, Anderby Creek.
Creekside is a fantastic family friendly campsite with plenty of modern amenities near to a lovely beach.
Note: I paid full price for my camping holiday and am leaving a review because I genuinely loved the place!
The site is charming, with bunting around the fields and fairy lights strung in trees. Find brightly coloured picnic tables and deckchairs in one field. Hay bales and buckets/spades for the kids in another.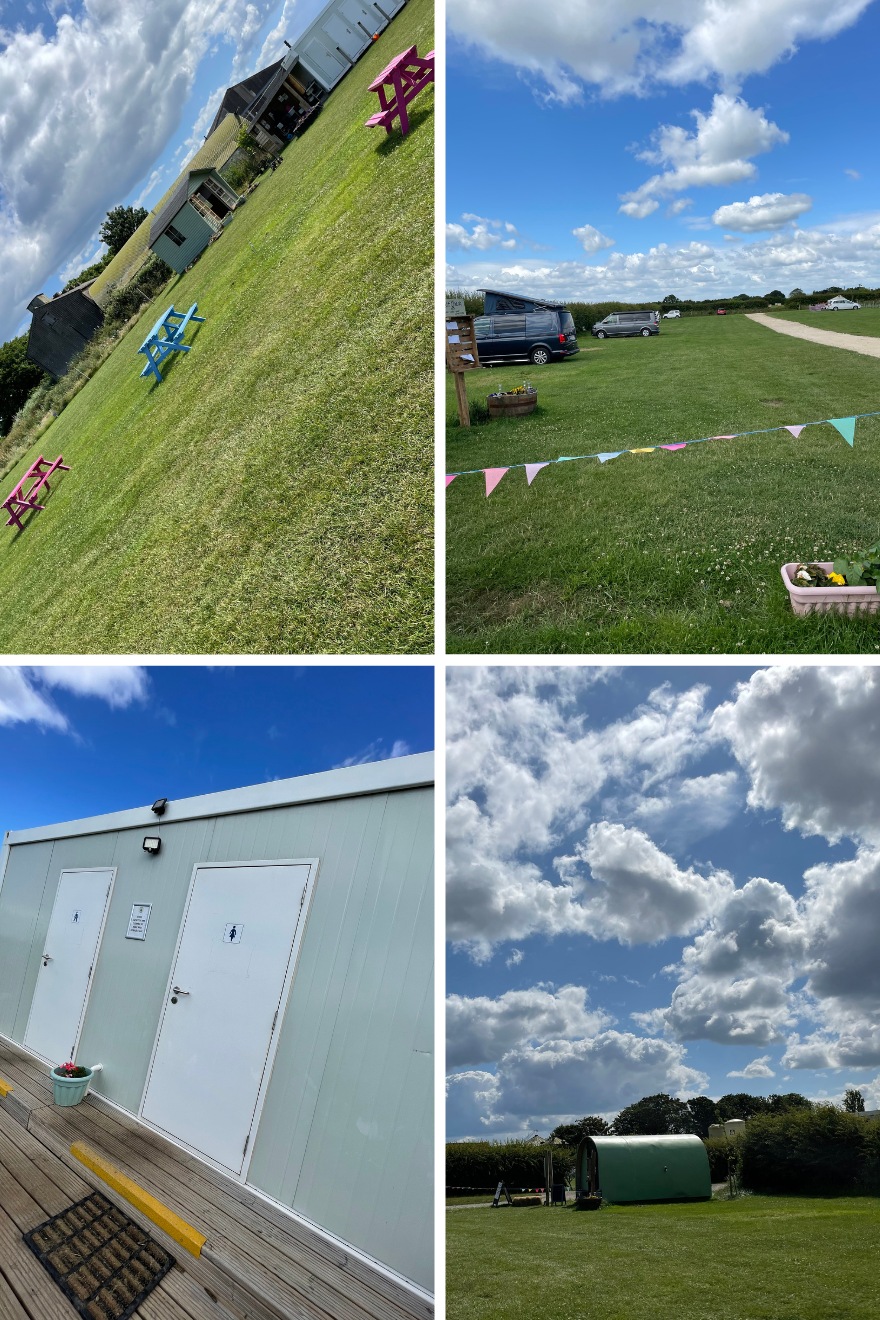 In the picnic table and deckchair field, there's also a pastel green shed with two freezers (for ice packs), a mobile phone charging station, and eggs/marshmallows that you pay for using an honesty box system (with both physical and digital options available). I also loved the little table full of kids books and puzzles. Our three kids (five and under) loved this feature.
There's also an honesty box system for logs for the (free to borrow) fire pits. I spotted a few trolleys that you can borrow too (I suspect these are for transporting the logs).
I don't think you can fault shower blocks and toilets.
I really don't have any complaints about the site, or my stay. Which is rare for me!
Beach:
The nearby beach at Anderby Creek is lovely. And vast! It was just a short walk from the campsite (10 minutes without preschoolers, around 15 with). It has sand dunes and a 'cloud bar', the world's first dedicated cloud observation platform. There's also quite a lot to do fairly close by, but we didn't venture beyond the beach. Check out Trip Advisor for ideas.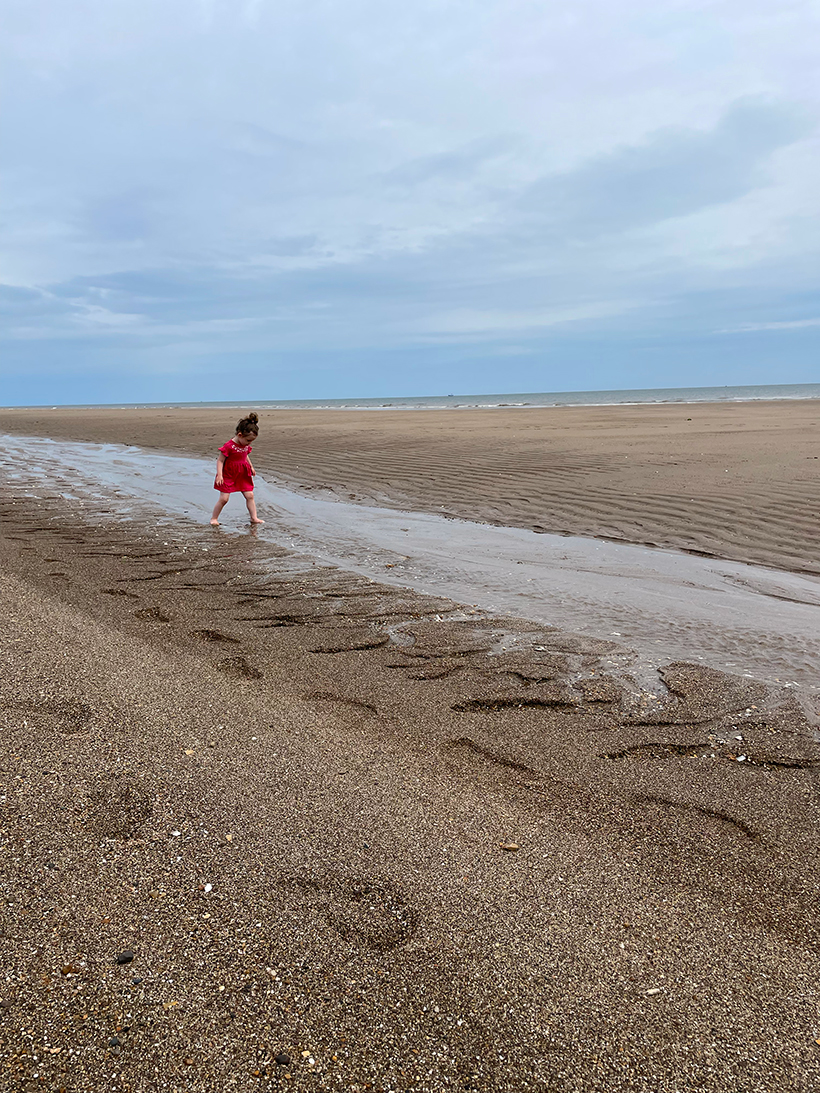 Shop/Eating/Drinking:
There's a small shop within walking distance of the site, on the way to the beach. It's a bit hidden away, look for a blue "shop" sign. If my memory serves me well, it's down the side of a caravan park entrance. Obviously a premium on goods but a nice selection of items available. Next time we go for a brief stay, we'll do a shop at home and take food/snacks with us.
Otherwise, the beach cafe is fab. I loved the beach huts in the garden. It also had swings for the kids. And the food was pretty decent.
We also visited Popas and The Creek Tavern nearby. On Friday night, we had fish and chips from the van that visits the site at 8pm. The kids couldn't wait until 8pm so we had to feed them first. On Saturday, we went and fetched pizzas from Popas and ate them round the campfire.
First time family camping tips:
This was our first time camping as adults with kids – we had 5 adults and 3 girls aged 3,3 and 5. Some things I found helpful:
DO take sticker books for the littleuns. I was surprised by how much the kids played with them! They often go down well at home, but they were next level on the campsite. All three girls sat around quietly, getting stuck in doing their stickers. I couldn't believe it. I got them cheap from Home Bargains.
My brother brought ribbons on sticks for the girls too, from Poundland. Again—another surprise hit. We asked them to put on "dancing shows" with the ribbons and we awarded pretend medals for their performances. A great activity for parents that means you can just sit in your camping chair and not move, haha.
Bubbles and bug hunting kits went down well too.
Take loads of ice packs if you're just relying on a cool bag for your milk/butter/cheese. I took 5 and wish I had more. As I wrote above, you can rotate them in the freezer. But I wish I had 4-5 more!
This is our tent, it's from Decathlon. I love it. I am so happy with our choice. My brother liked it so much, he's buying one too. You can stand up in it, it has two separate (well, cloth divided) bedrooms that are BLACK, so the summer sun doesn't wake you up at 4.30am. It's not hard to put up. During our practice run in the garden, I might have sniped at my husband a bit. But the second time we knew exactly what to do, it was much easier and we were a dream team.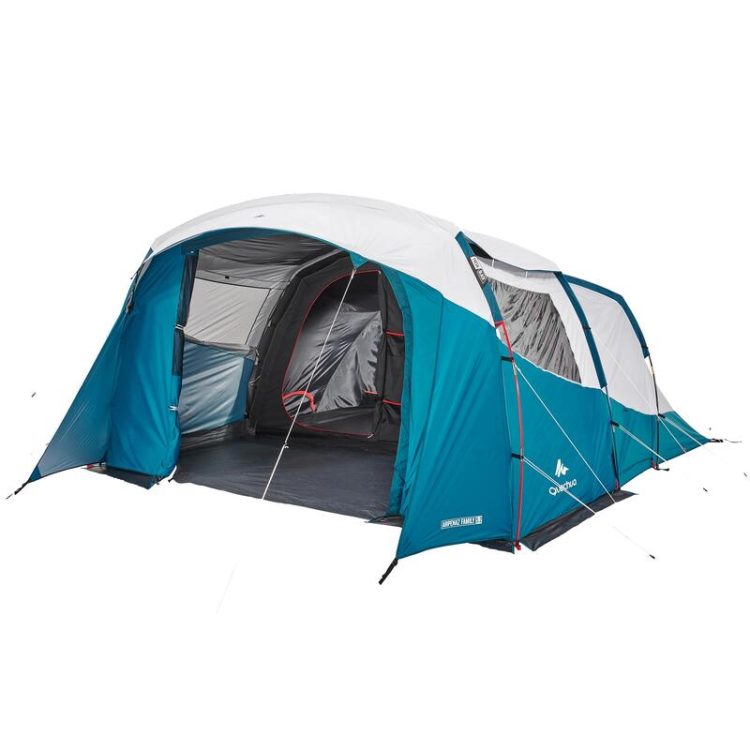 SELF INFLATING MATTRESSES! Probably a bit expensive, but goooooood. I'm glad I got them.
Cook a curry/spag bol/chilli/mac n cheese for the first night, ahead of time and then freeze it. Let it defrost as you drive to the site and that's an easy dinner sorted for your first night.