Cleaning windows can be a daunting task, especially when those pesky streaks and smears just won't disappear, no matter how hard you try. If you've experienced this frustration firsthand, you're not alone!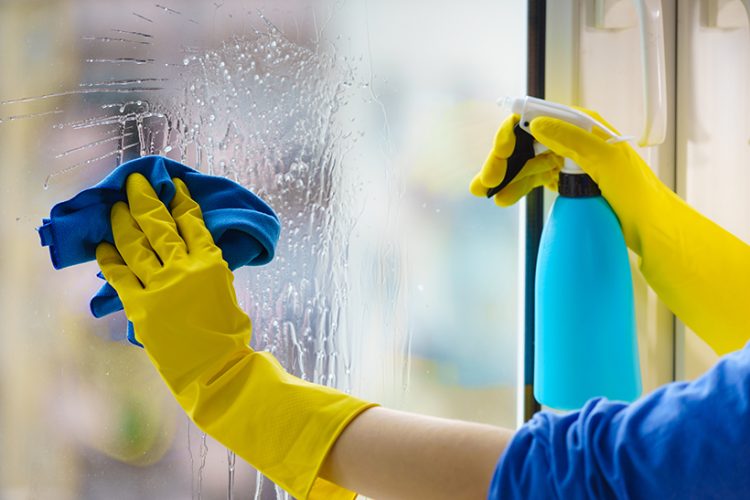 I used to loathe cleaning windows, especially on the inside. In our house, as soon as my family saw me with my window cleaning kit, they'd vanish, vacating the house and only reappearing when it was safe to do so! And why all the stress I hear you ask? Streaks and smears. Annoying streaks and smears that drive me mad because they won't go, no matter how hard I rub or how much product I use.
Well, not anymore!
I've discovered deionised water!
Yep, deionised water has revolutionised my entire cleaning routine.
All you need is a bottle of simple, unassuming deionised water — the same stuff that you'd typically find in the car aisle of your local supermarket (or find it on Amazon here).
With this simple yet powerful trick, I can effortlessly achieve streak-free and smear-free glass surfaces like never before.
But what makes it so special for window cleaning? Let's dive into the science behind it.
The science behind deionised water:
Deionised water, also known as demineralized water or DI water, is remarkable when it comes to window cleaning. It is water that has undergone a process of deionisation to remove mineral ions.
When we clean windows with tap water, the mineral ions present in it can leave behind residue and deposits, leading to unsightly streaks and smears. Deionised water, on the other hand, lacks these mineral ions, making it an ideal choice for achieving crystal-clear, streak-free windows.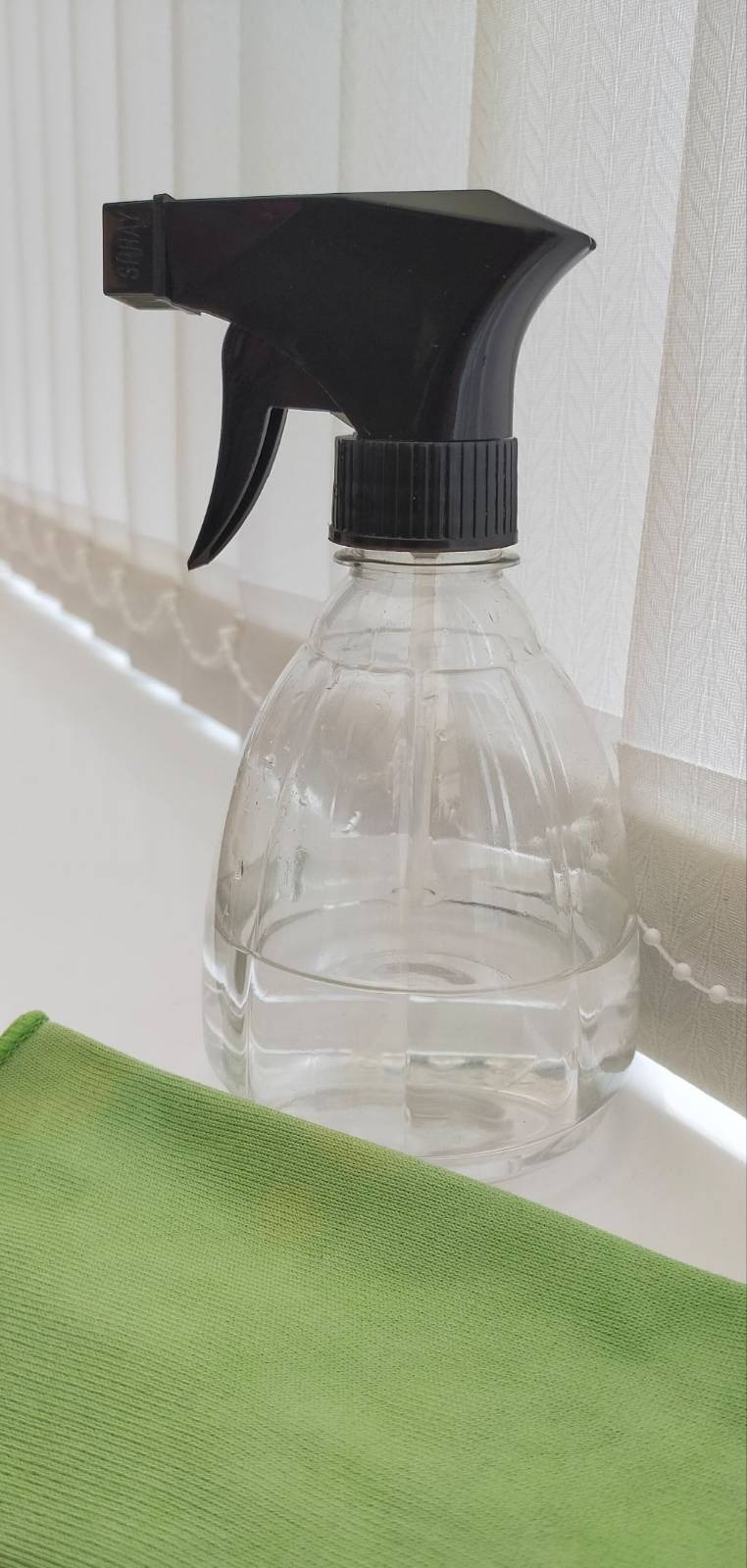 But how does deionised water dissolve dirt and grime so effectively? Well, it all comes down to the properties of water molecules. Water is a polar molecule, meaning it has a positive charge on one end and a negative charge on the other. This polarity allows water molecules to attract and dissolve substances that are also polar or charged, such as dirt and grime.
Additionally, deionised water is exceptionally pure, as it is free from impurities and contaminants found in regular tap water. This purity ensures that no residue or mineral deposits are left behind after the water evaporates, resulting in beautifully clear and streak-free windows.
How to use deionised water for window cleaning:
I use my deionised water in a spray bottle and apply it onto my windows. Then, I use a high-quality window cloth, one laundered without fabric softeners, to wipe away the dissolved dirt and excess water. I get better results than by using a traditional Chamois leather.
Time needed: 5 minutes.
How to use deionised water for window cleaning:
Add your deionised water to a spray bottle
Spray onto your windows
Use a high-quality window cloth to wipe away

Preferably, a non-shedding window cloth that you have not laundered with fabric conditioner.
Best cloths for window cleaning:
These are the cloths I've tried, tested and returned to time after time: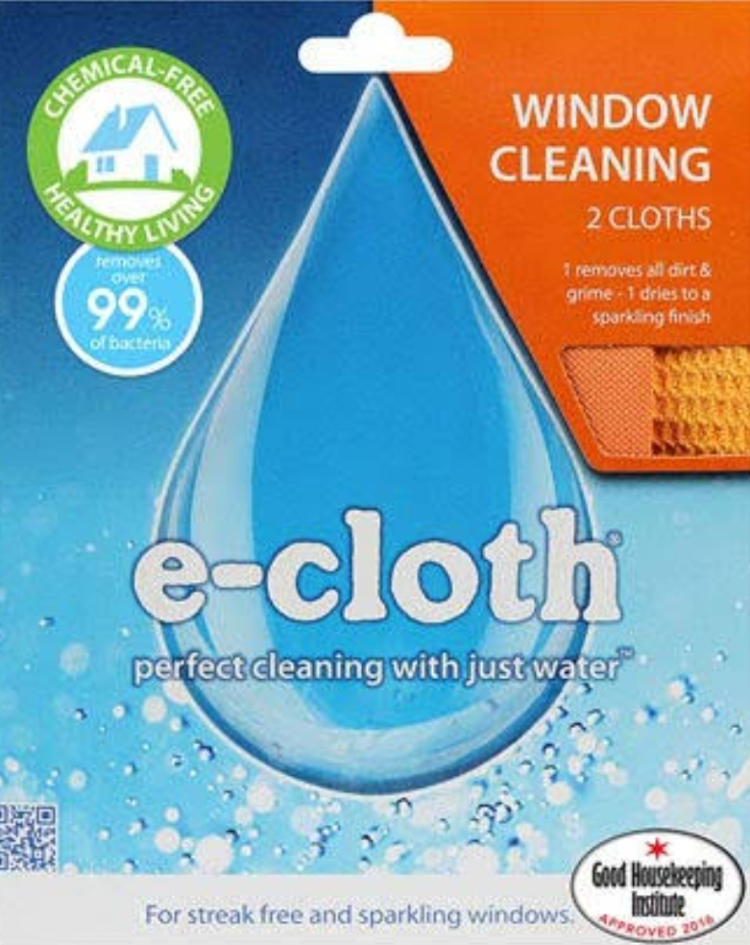 So, next time you find yourself dreading the task of cleaning windows, remember the power of deionised water. With its unique ability to dissolve dirt and its streak-free nature, you'll be amazed at the sparkling results you can achieve. Say goodbye to those frustrating streaks and smears and enjoy crystal-clear views through your windows!
Embrace the magic of deionised water, and let your windows shine like never before!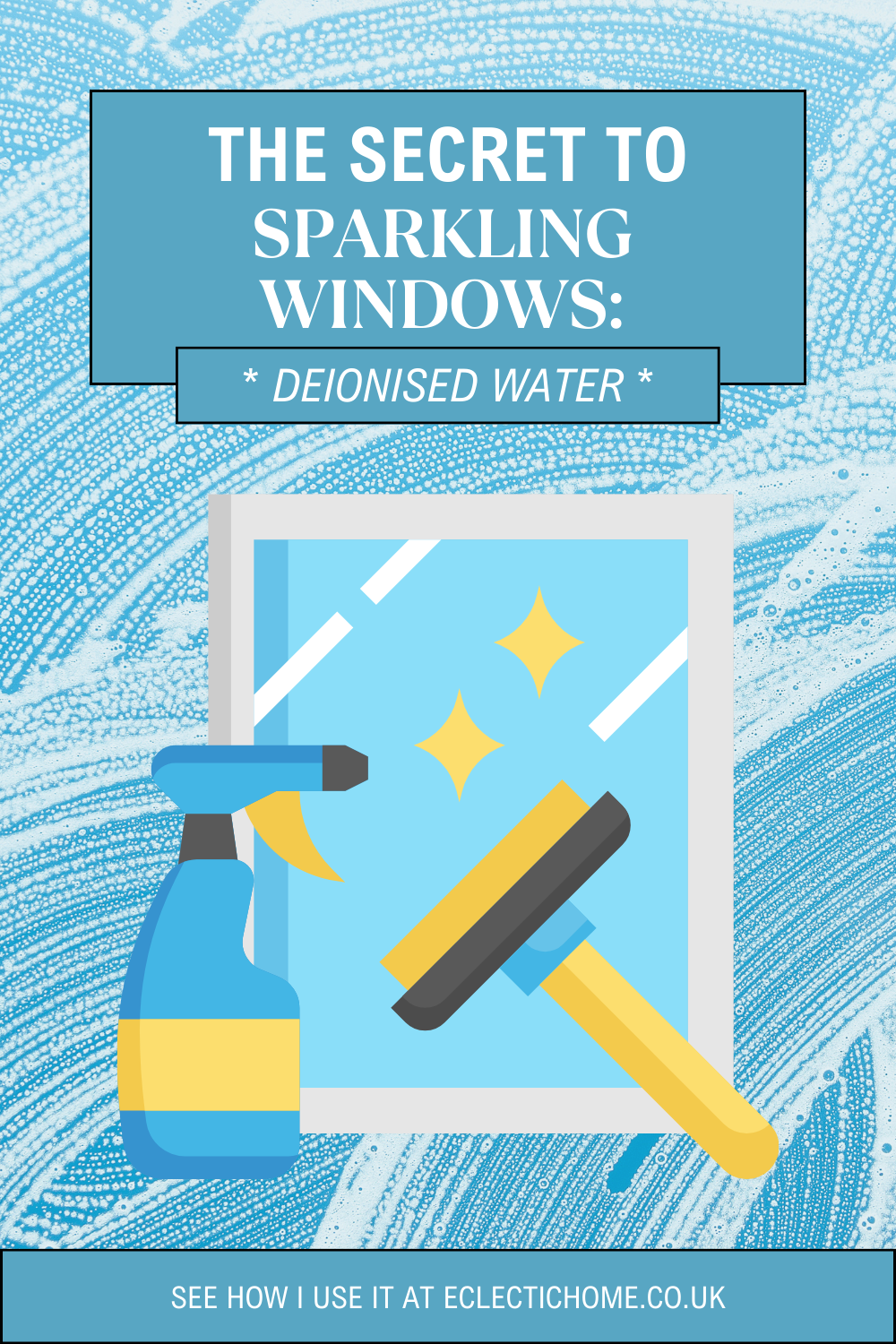 Image credits: main window cleaning photo by Voyagerix via Adobe Stock (Free). Small image of bottle and cloth: My Own. Pinterest pin: rcphotostock and narathip via Canva (premium).