Are you considering a refreshing change of palette for your cosy nook? Look no further! I'm here to share the trendiest earth-toned hues that are taking over stylish homes this year, turning them into warm, inviting sanctuaries.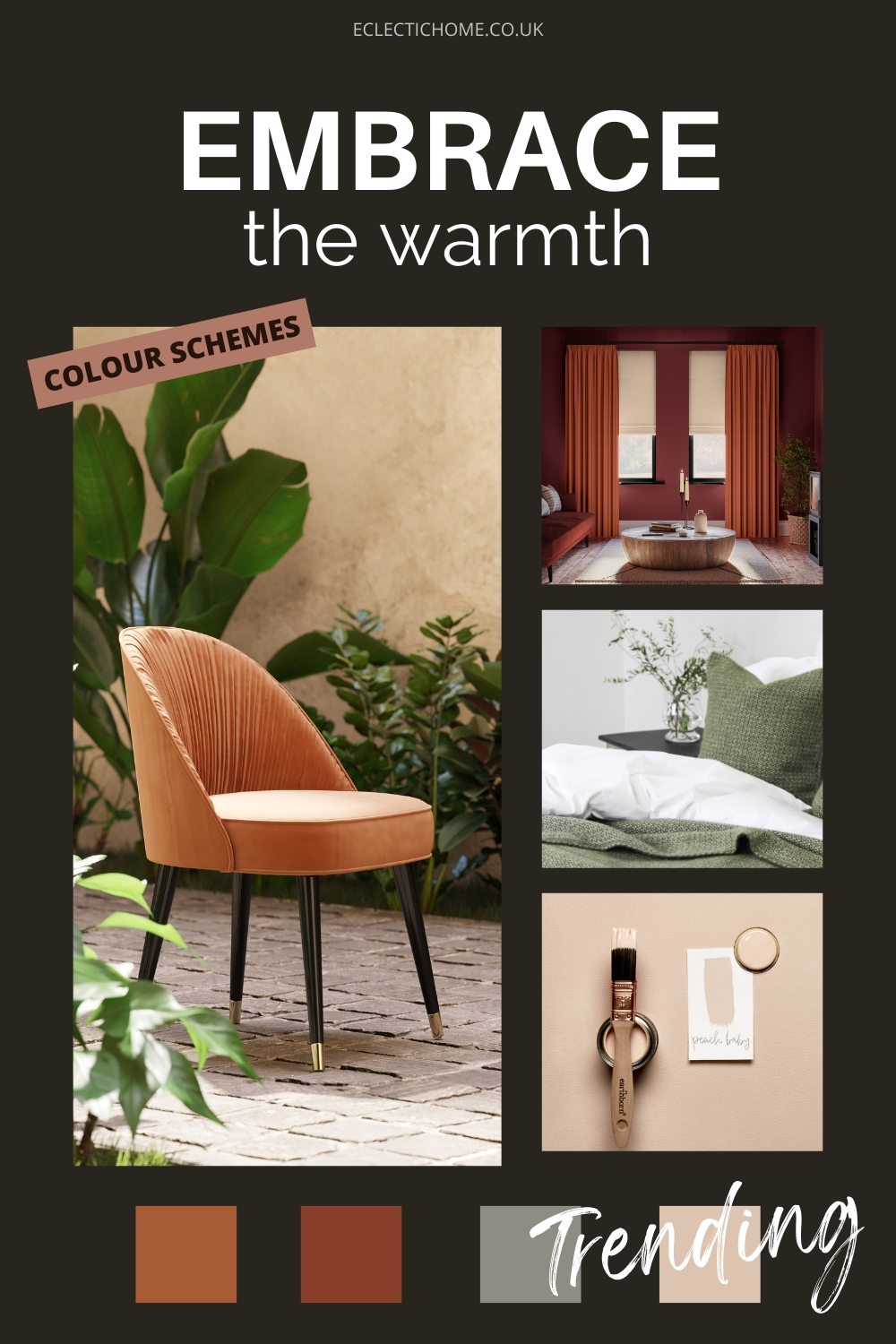 From the fiery burnt orange to the tranquil olive green, and delightful peach to romantic mauve and pink, these colours are your ticket to a vibrant yet relaxing ambience. Let's dive into these trending shades and explore how to craft an eye-catching statement in your hallway with these heart-warming hues.
Let's begin:
Burnt Orange: Energy Personified
Think of a vibrant sunset setting your living room aglow – that's the charm of burnt orange for you. This bold, lively hue adds a sense of adventure to any space.
Ideal for: the hallway. Use it as an accent and prepare to dazzle your visitors with its warm welcome.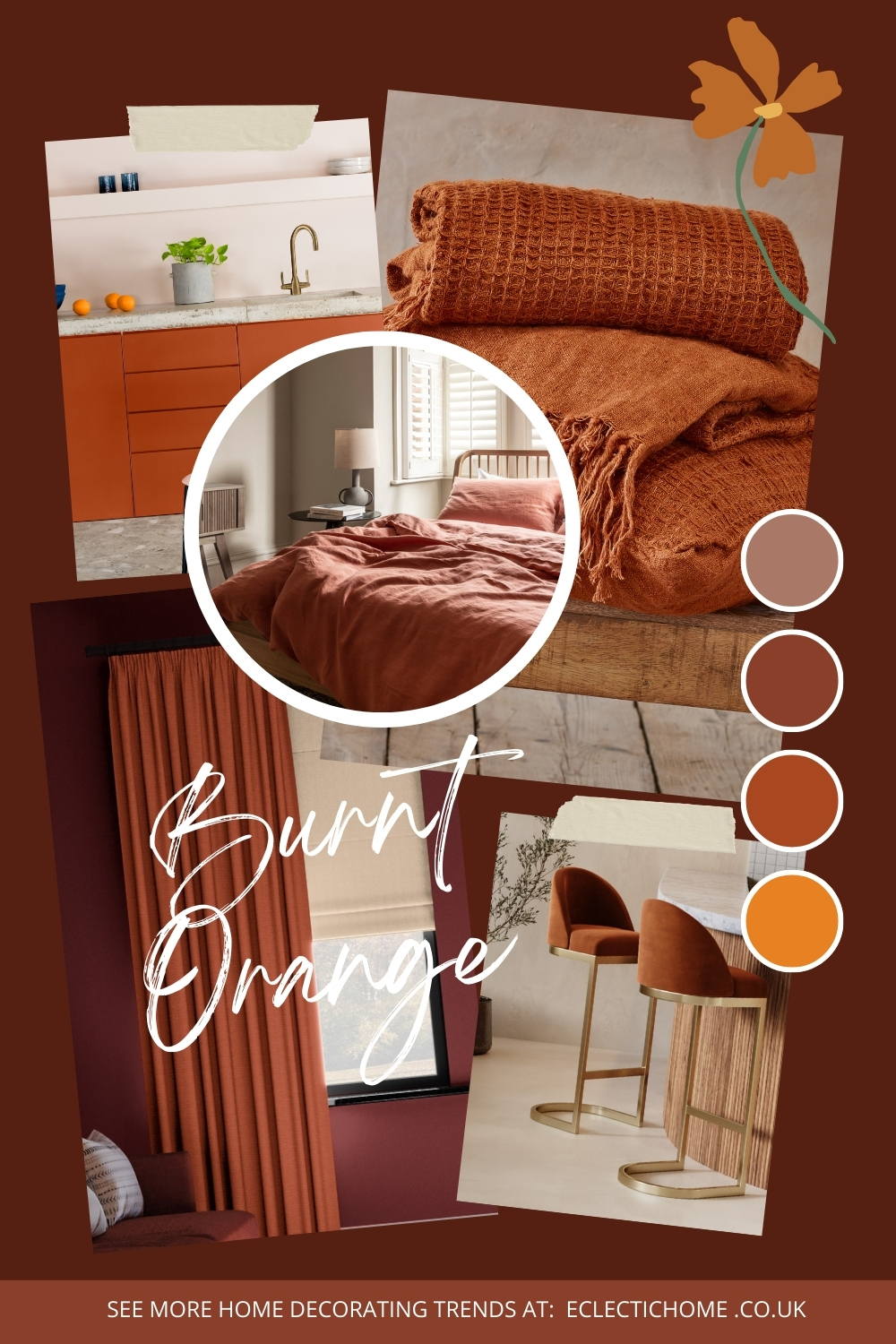 Burnt Orange Moodboard:
Terracotta: Earthy and Elegant
Terracotta brings together red and orange to celebrate the earthy side of life. Its stable, grounding tones make any hallway a comforting, familiar space. It's the ultimate nurturing colour.
Ideal for: the living room. Pair with softer tones and cream and grey blue.
Olive Green: Nature's Serenity
Olive green is a quiet forest retreat right in your home. It's a symbol of growth, harmony, and natural beauty.
Ideal for: all spaces. Use it in the living room or bedroom to create a sanctuary. A warm tone green in the hallway will whisper a soothing invitation to your visitors, offering a tranquil escape from the outside chaos.
Peach: Gentle and Inviting
Peach, a delicate blend of pink and orange, offers a soft, warm embrace. Its serenity and warmth will create a space where guests instantly relax. Peach is a whisper saying, "Welcome to this peaceful haven."
Ideal for: the kitchen. Use with sage green and chocolate brown to create a soothing and sophisticated ambience.
Mauve and Pink: A Hint of Romance
The romantic duo of mauve and pink adds elegance to your space. Their soft, inviting hues make any hallway refined and warm. They're like an open invitation to a space filled with love and joy.
Ideal for: the bedroom or living room. Pair artwork with layered cushions, accessories and throws in these beautiful tones.
Which is your favourite?