MissPrint bedding sets are the perfect choice for an eclectic style bedroom – the large retro prints fit the scheme wonderfully.  My favourite duvet is this one (stocked at John Lewis), which features a beautiful mustard yellow dandelion print: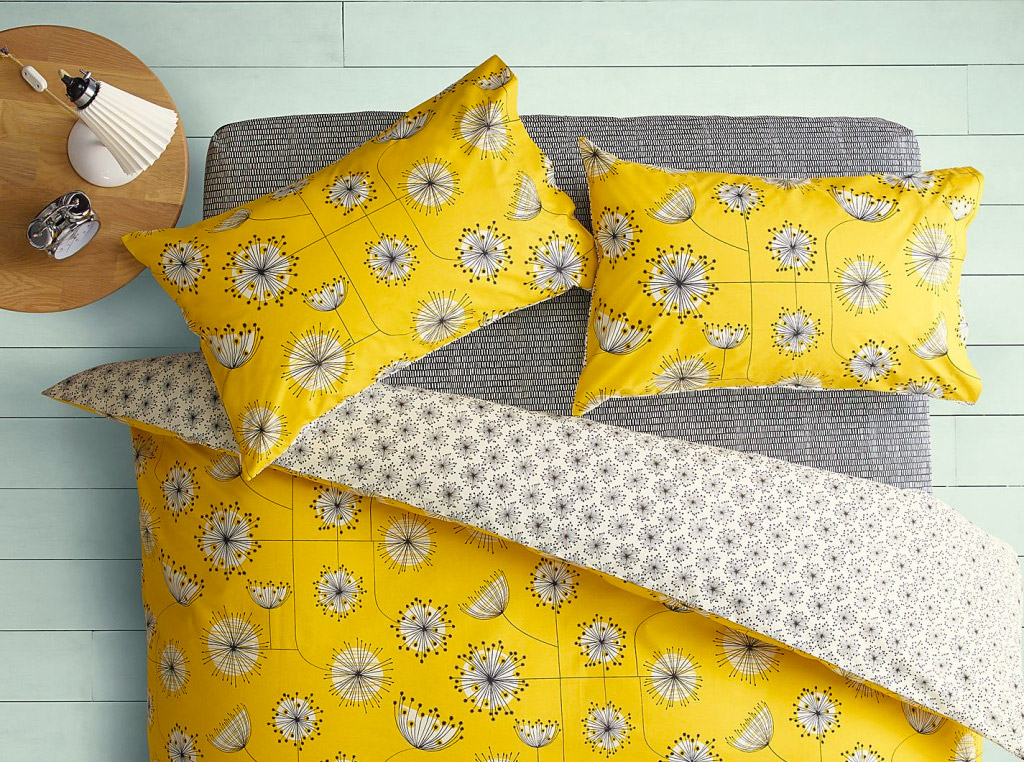 The duvet cover was designed exclusively for John Lewis to celebrate the store's 150th anniversary.  The design was adapted from an illustration provided by mother and daughter design team MissPrint.
John Lewis say the bedding set fuses "contemporary quality with retro design".  For us, that's the perfect combination for an eclectic style bedroom!
I saw this bedding set in person at John Lewis  a few weeks ago, and I just knew it was 'blogworthy.' I fell in love with it, right there and then!
Shop MissPrint Bedding:
John Lewis stock a number of MissPrint bedding sets.  At the time of writing (March 2018), the following designs are in stock:  (Click any image to shop!)
Shop MissPrint Home:
The MissPrint bedding set is part of the brand's exclusive range for John Lewis called "MissPrint Home."  The collection features glass vases etched with motifs, wallpaper, rugs, fitted bedsheets and pillowcases:
Doesn't everything co-ordinate beautifully? I'd love to redecorate a room in my house by mixing and matching pieces together from the collection.
If you purchase anything from MissPrint Home, especially one of these gorgeous bedding sets, let us know in the comments below!