This is my first ever Wish List Wednesday post, and yes, I'm cutting it fine publishing just before midnight!
Here are a couple of wonderful things I've had my eye on this week: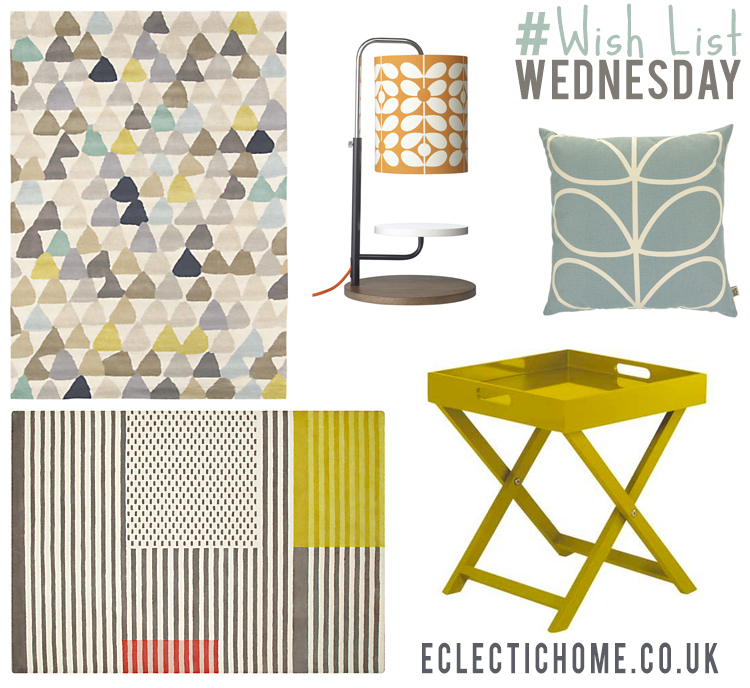 From top left, clockwise:
My first pick is the Harlequin 'Lulu Multi' rug, available from John Lewis (£330.00).   I love the geometric pattern, it almost looks like the triangles are painted on to the rug.  With this, I think the muted tonal colours give the print a very soft feel. This rug would look perfect any living room: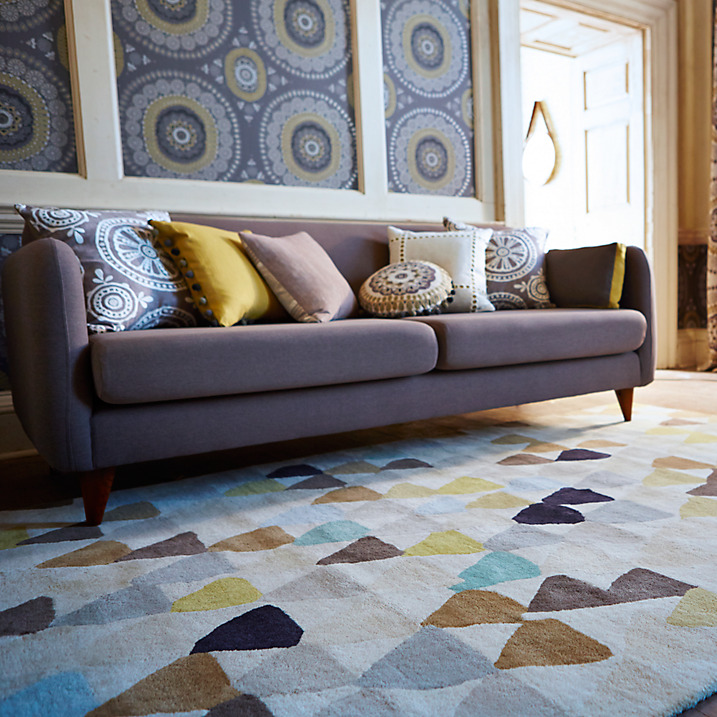 My second and third picks are pieces by Orla Kiely.   My boyfriend isn't into home decor or interior design, but even he loves this gorgeous retro 1960s style table lamp (£112.00) via Amara.  I also like the coordinating Orla Kiely cushion in duck egg blue (£37.00), also available from Amara.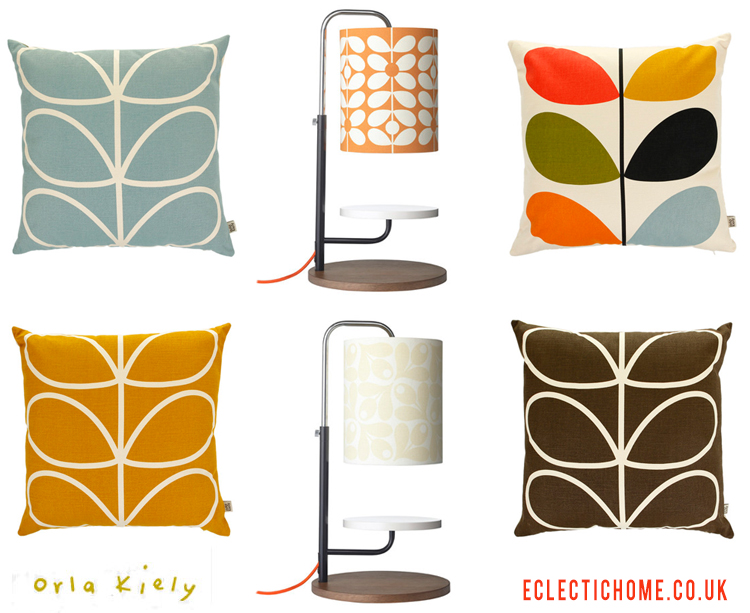 Next, I've been lusting over this small mustard yellow colour side table by Habitat, available at Argos (£35.00).  As you'll see from the Argos website, Habitat have produced this table in three other colours too: white, orange and black.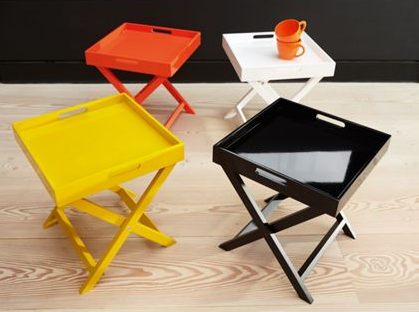 Finally, I really love this rug, also from John Lewis.  The style name is "Njord" (£520.00).  I'm a big fan of Scandi style, and I love this modern printed rug. In fact, I think it's my favourite piece on the #WishList above. The mustard and coral colours are very trendy, and provide a nice pop of colour – perfect for tying other pieces in your room together. The rug is made from 100% hand-tufted wool too – cosy.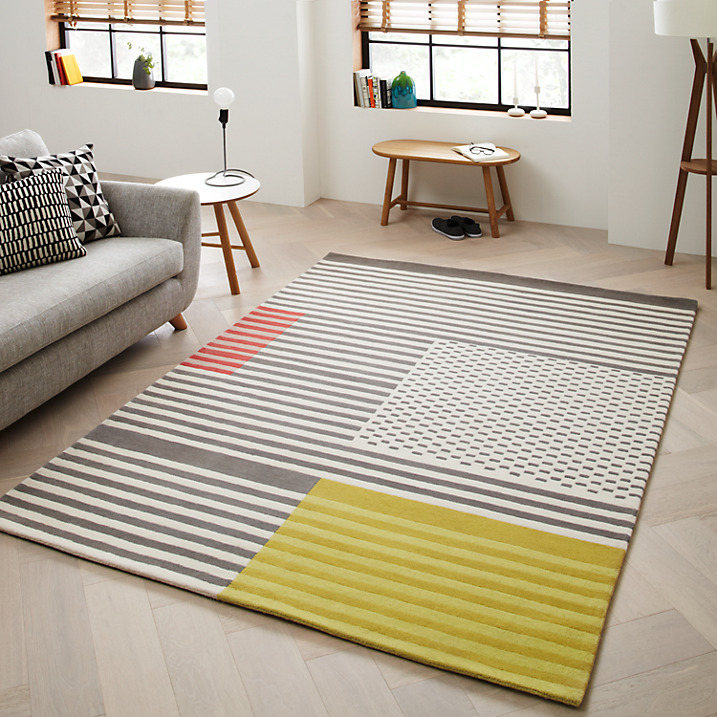 Which is your favourite piece?
Let me know in the comments section below!
Shop the post: